Last summer, I was flown by my client who is based in HK for a meeting and sourcing for some fixtures and furniture for her residence in Manila. It was a fun sourcing time and was able to see a lot of new items that have yet to be released in the Philippines.
Unfortunately, I was not able to take photos for my blog as I was busy with my client. Of course, professionalism always comes first.
Anyway, we were able to finish our sourcing a day early and had a day off to shop. Having just a day, I decided to veer off the main shopping malls and went to the Prada outlet store in the south of
the HK island for some sole retail therapy.
I was not really looking into buying bags as I am still in a bag ban. Yes, I was able to uphold this ban for more than a year now! But that is another topic to talk about next time. Back to our main topic, I went there just to see what is in store...
Then I found one shoe that was calling out for me out of the dozens and dozens of shoes from the display rack. A hi-cut fall-winter shoe from 2010's collection. Made of leather and white rubber soles, it was just the perfect antidote.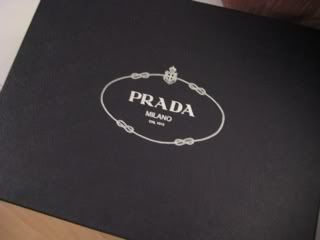 Though it was calling for me, I had to think over an hour if I could bring myself in spending Php18,000++ for a pair of shoes. My highest so far prior to this also another
Prada
shoe which I also got from another outlet store in Milan. But in the end, I succumbed to buying it and have no regrets since. Perhaps what is bothering me is wanting another pair of Prada shoes!!!
Here are the photos. This is long overdue. I have been using it quite more often lately due to the wet season here in the PH!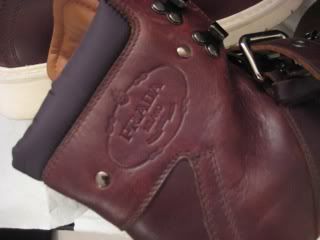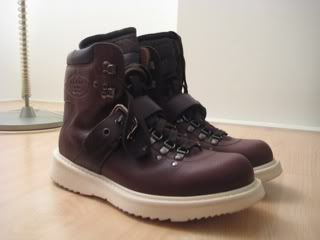 And for every Prada pair of shoes, there always come the dust bag which I really like.