Interior + Design + Art + Installation?
I love doing details on my projects. Especially the ones which allows me to work on site and clients giving me freehand to experiment. One project was Click Digital Post, Inc. Years ago, they hired me to do their office and experimented with a ceiling treatment using wood veneer. At that time, it was a fairly new product and saw a lot of potential with thin sheets of real wood that comes in rolls like ribbon.
The big difference though is its flexibility. The real ribbon can be curled, folded, tied without breaking it. This one in wood veneer was too brittle. Rolling it with a small radius will definitely make it crack and destroy its beauty.
This challenged me and wanted to prove otherwise. I added some construction elements to make it follow the desired shape and it worked!
Bringing an entire box of curved wood that looks like wood shavings startled the x-ray machine controller at the local airport asking what it was. They even had to take a peek.
I assembled them into several groups along the main hall and added lighting in each section.
Fast forward to this year, the office had to move to a bigger space and I was given the chance once again to do the interiors. Luckily, one of the guys at Click managed to save the wooden veneer ceiling treatment. Some got damaged and had to throw away some. What was left, I still did use it as a ceiling treatment but instead of spreading them in groups, I decided to let it grow. Inspired from Ron Arad's growing Do-Lo-Rez (see, I am haunted by it!), the wooden veneer grows out of one corner and unfurls its wooden "shavings".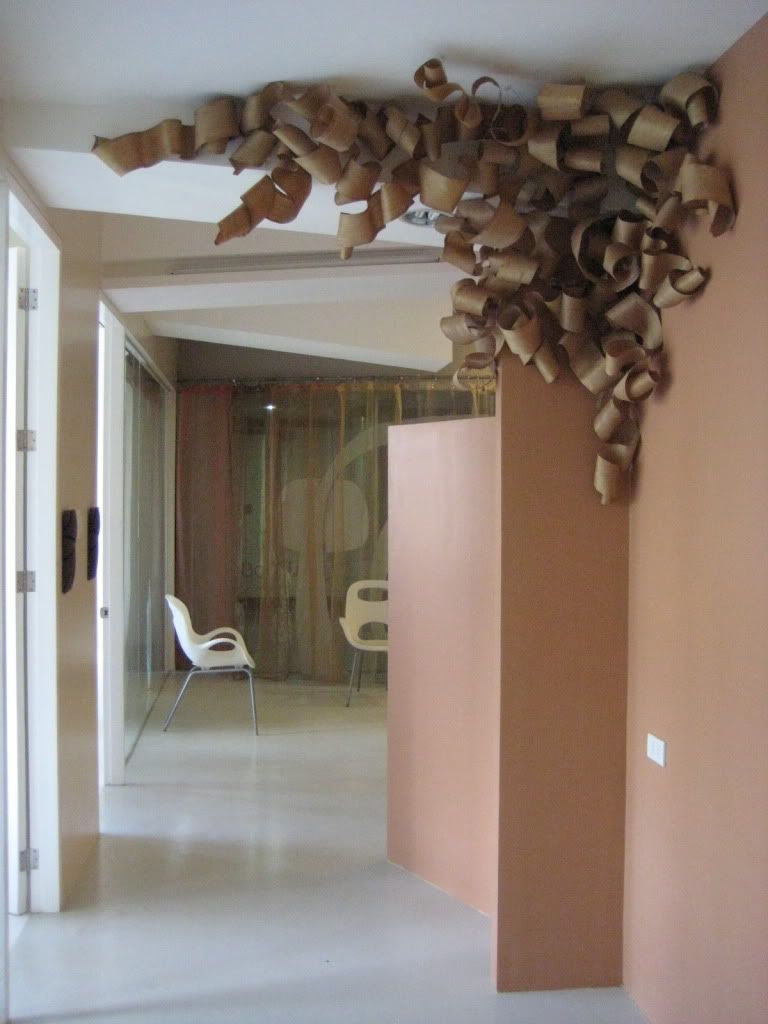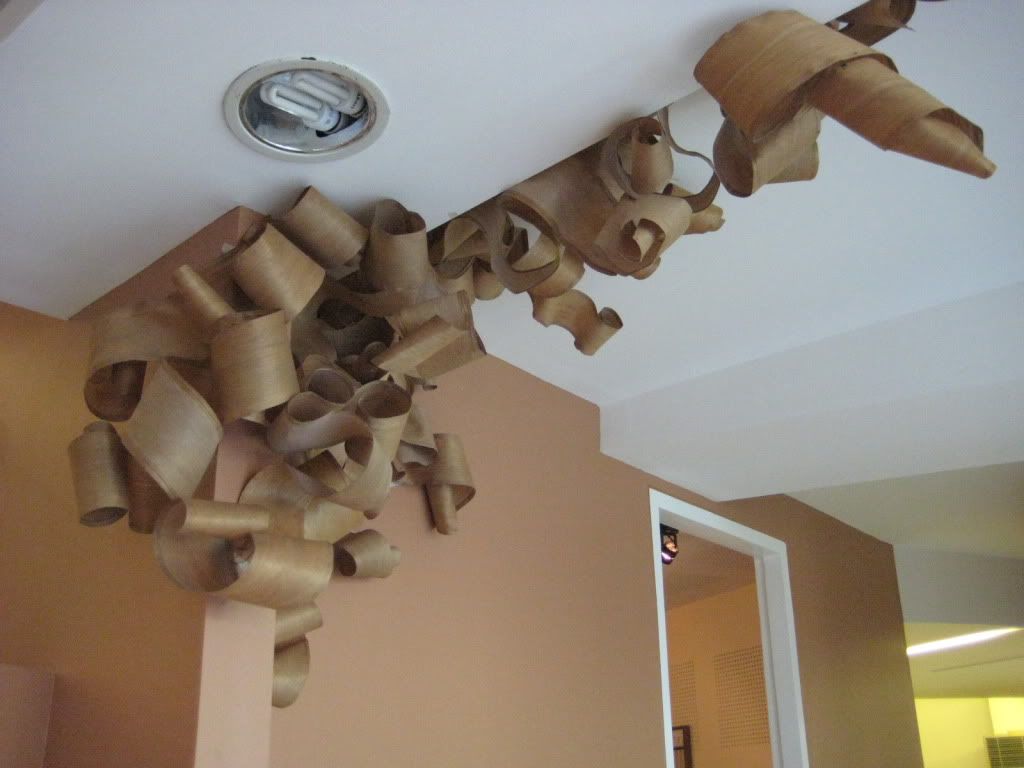 From the other side of the hall.
I hope this will last for another five years or even longer than that. I wonder, is this also considered as an installation of sorts? Hmmm...
One thing's for sure, I love my job.
More photos of the old Click Digital Post, Inc. office here.