Again, it has been a while since my last entry. Work has been eating up my blogging time yet again. Though I won't give up on this just yet. I still enjoy writing despite my not-so-good english and all that. Speaking of writing, I officially had my first chance to write something for a magazine.
The story began last summer when I was informed about this collaboration with none other than, Space Design & Travel magazine. I was actually one of their 11 people to watch out for 2011 which I am still honored to be part of that list. Months later, the editor-in-chief, Sheryl Songsong and the creative director, Carolyn Lee and famous fashion photographer Roy Macam and I had our first meeting at Lusso.
The brief was made and the ideas came pouring in. A fashion architecture theme once again which really excited me very much. As you may have read from my previous posts, I always see fashion as something that greatly influence my design and way of life.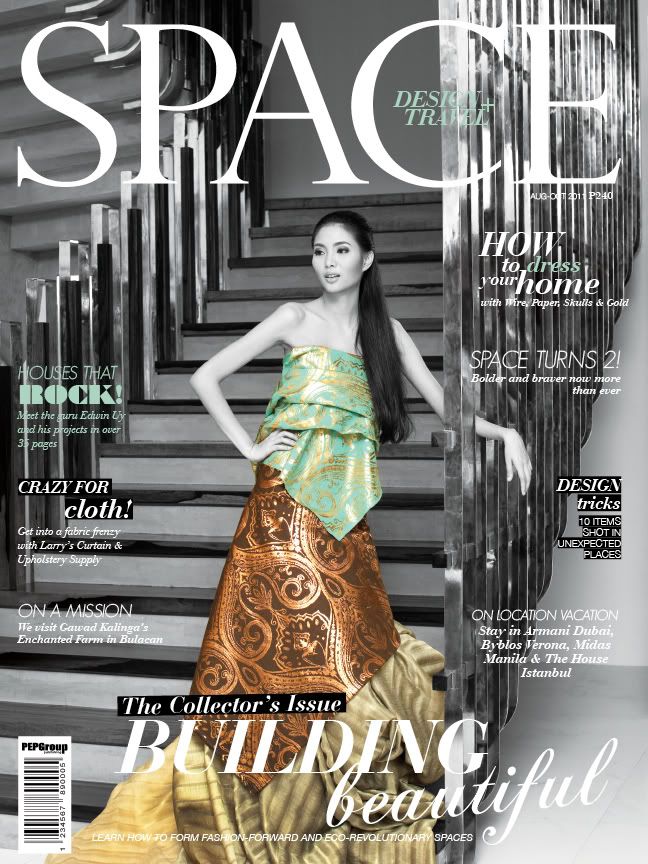 It was such a great opportunity. A dream come true. More of my thoughts about this collaboration on my editor's note as the guest design editor for this issue below.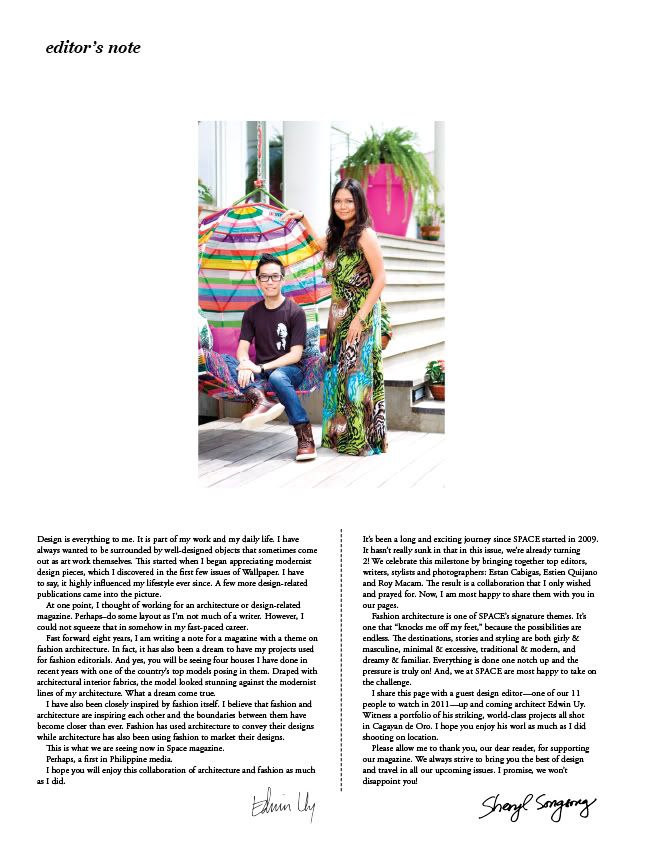 Can't read it? Get a copy now. The time on its stands will be over soon so grab a copy!
Of course, with this collaboration, my projects are greatly featured in this issue with fashion shoots on four of my residential houses. From House No2, No3, No5 and No6 which was greatly executed by Roy Macam of course and top model Ana Sideco draped with wonderful fabrics from Larry's fashioned by Estien Quijano and make-up by Edwin Ramos.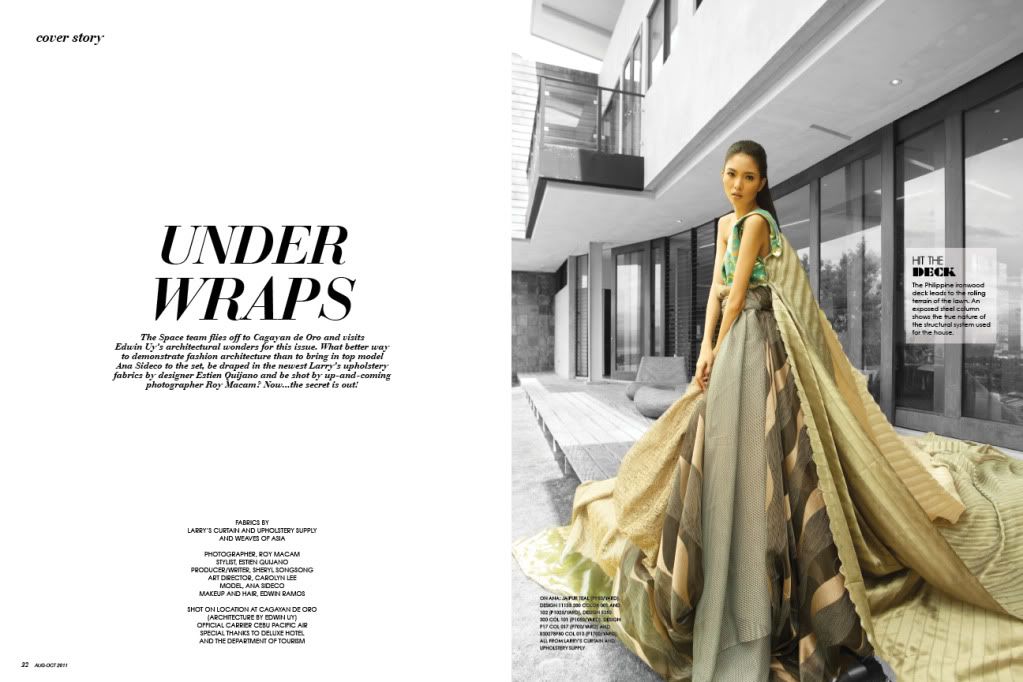 Roy even had to get on top of the van to take the shot of Ana at the top of House No6's roof deck of the living area. We braved the heat and rains as well. It was such a wonderful packed week of shooting but it was all fun and rewarding especially when the magazine was finally out three months ago. The excitement and thrill of seeing most of my work out in a magazine.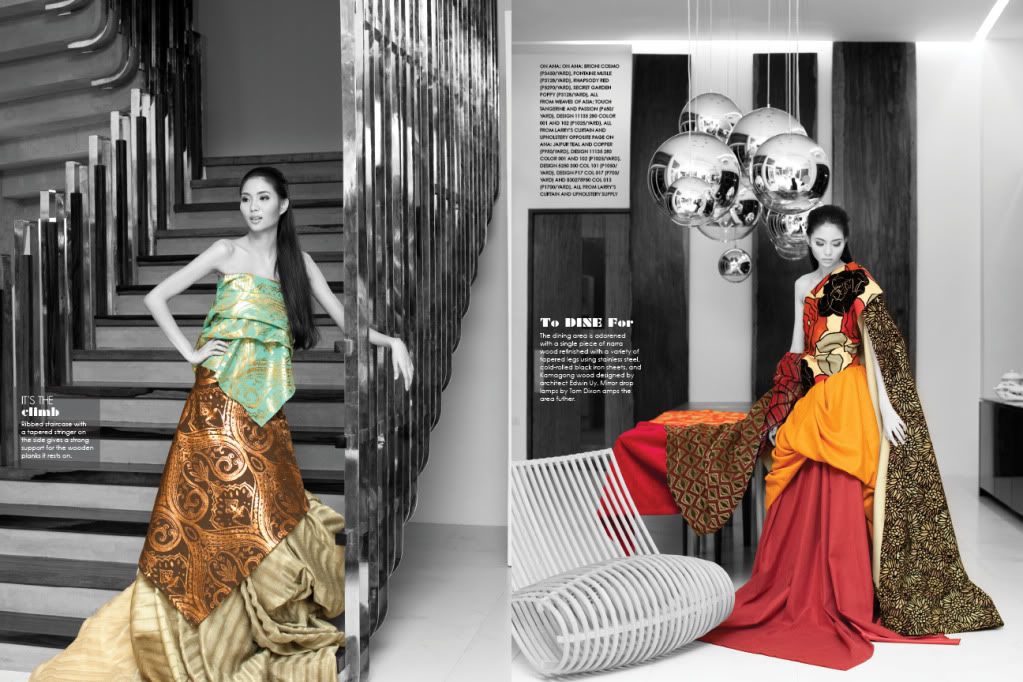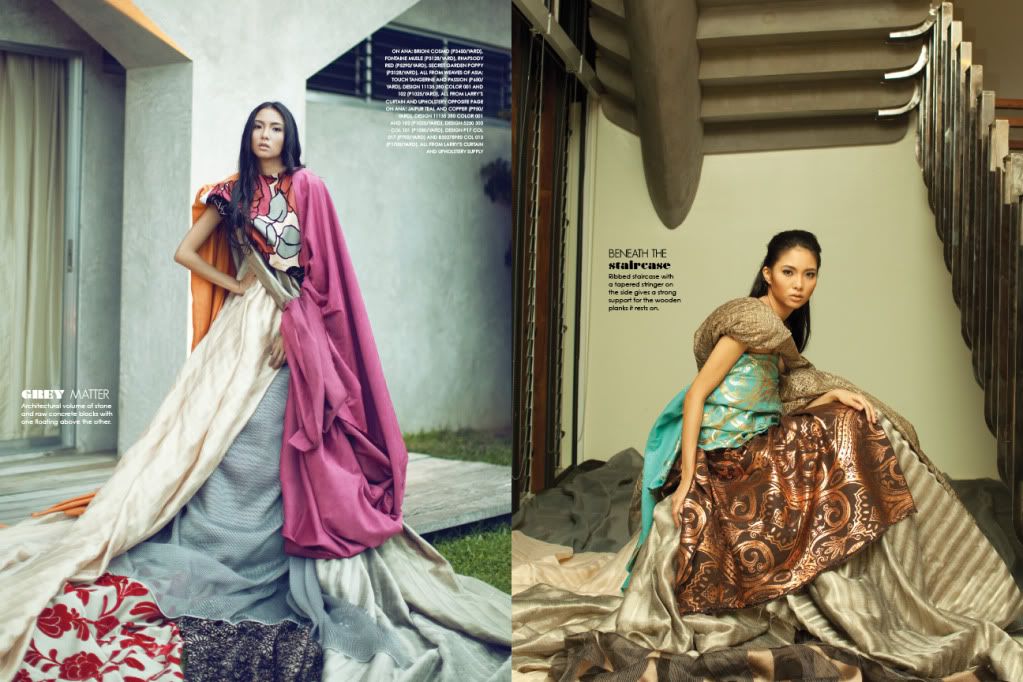 The houses of course were also given their own section on its architecture and interiors. More on that on my next entry. :)