Bluprint's International Design Issue pay homage to B&B Italia, one of my favorite or rather ultimate furniture brands ever. Having had close contact with Mr. Buznelli himself when I did by industrial design studies in 2006 at Milan, B&B is close to my heart. Aside from the fact that they produce furniture and accessories I adore but the level of workmanship and originality is something that is really worth checking out. And worth spending for. I have to admit, I have bought quite a few more pieces from time to time...slowly as prices can really tend to get steep.
Together with B&B's anniversary issue, I was alongside featured as written on the cover page of the magazine. Try to look for my name there...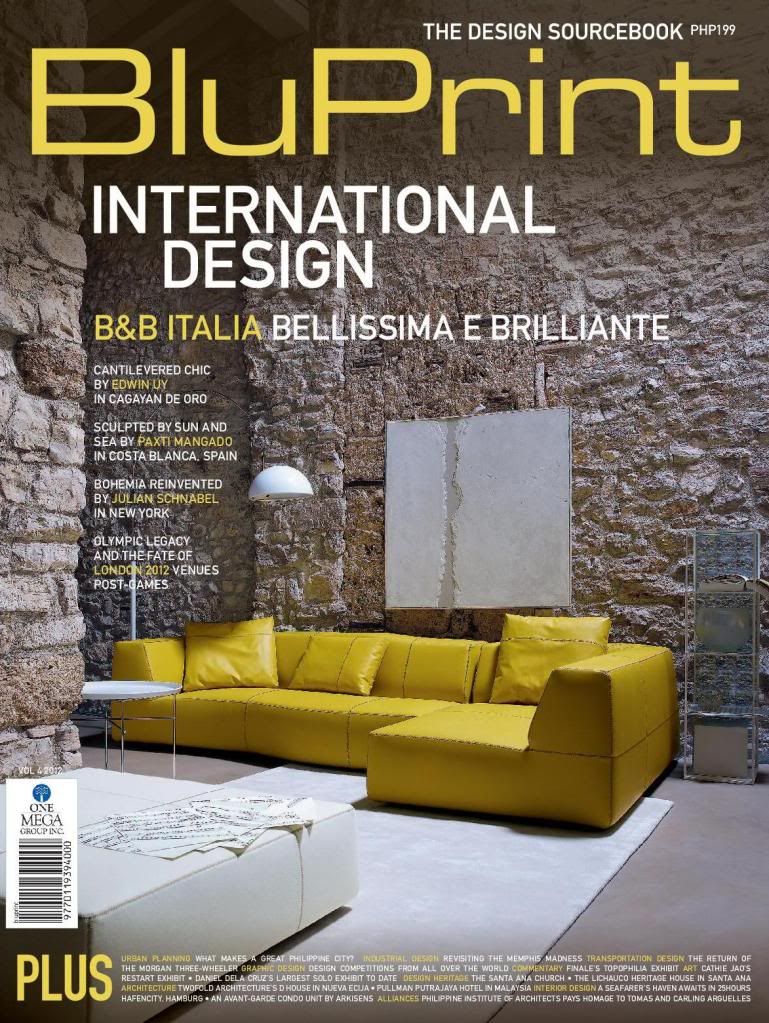 Such an honor to be featured together with such an eponymous brand which has a long history of modern design. And the house that has been features sued quite a lot of products from B&B from it's Tufty Tume sofa by Patricia Urquiola indoors and to the 1966 Collection of outdoor furniture by Richard Schultz. All around this house, you will find my personal favorites which saw its place perfectly blending with the architecture and interiors I have designed.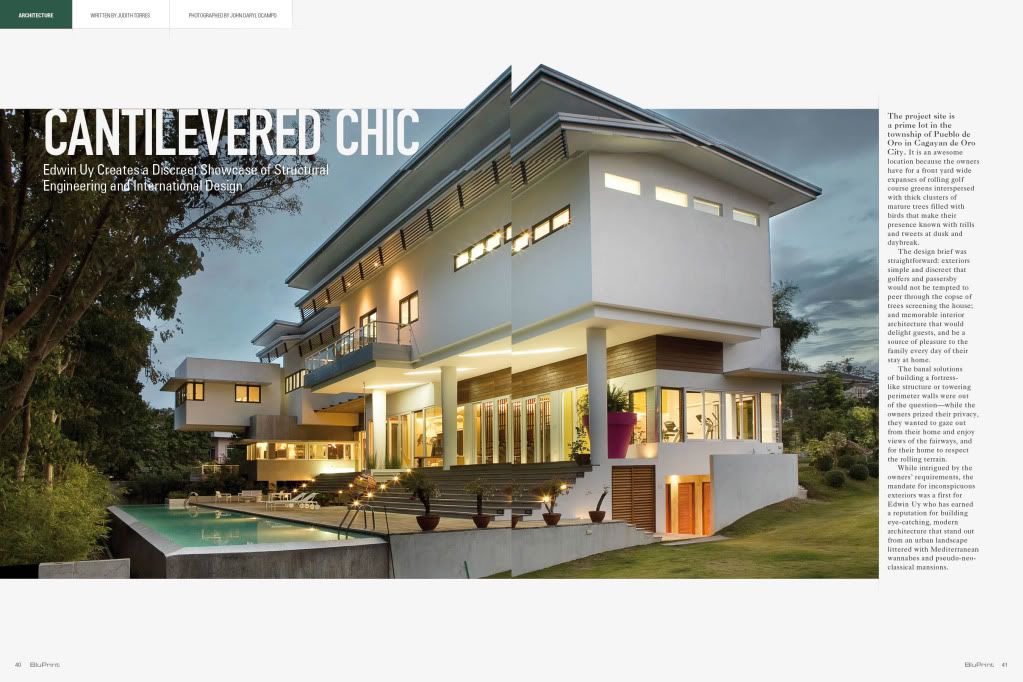 This house I consider to be one of the most important projects to date. I was able to play with the interiors with much authority given by my client who was very open to modern design. And not just contemporary lines.
Read more about the article whom Judith (deputy editor of Bluprint) wrote quite well. A good interpretation of its hard-to-build structural design to the international design content of the house. As so named with this issue's International Design.
Grab your copies now!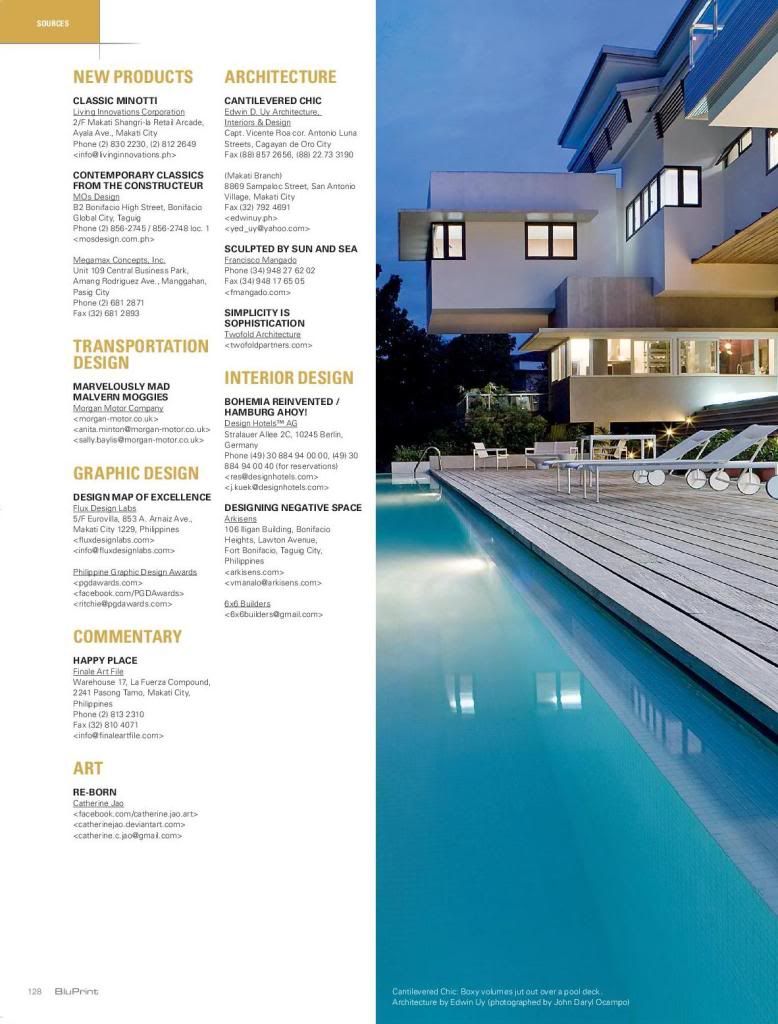 *all photos taken from Bluprint magazine.