The bag that I almost purchased but got sidetracked when I personally saw the Goyard Croisiere for the first time in 2007. Two years later, I found it once again and didn't let my hands off it. Another year and a half has passed and I still enjoy using it with no regrets.
The Louis Vuitton Tobago Carryall in Yellow. I had to take a photo while I tried sitting on the Annett Chair. Placed it on top of Konstantin Grcic's Table One in black. The lighting was too good.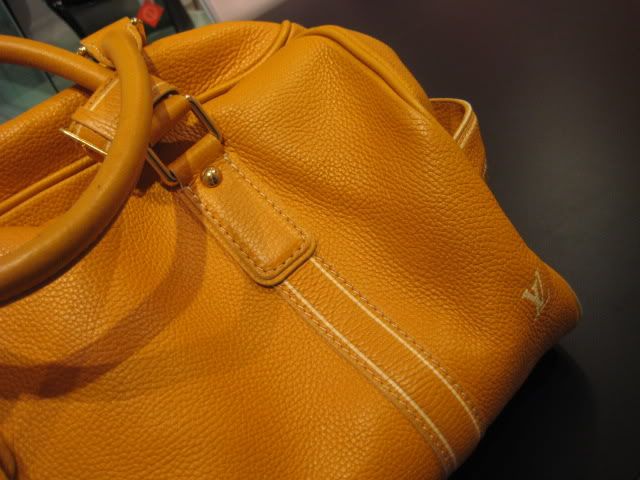 I still hope that Louis Vuitton would bring back a piece of Tobago. Just even accessories would be great. I missed the pocket organizer.